Official Documents in Singapore

If you need a certified translation of official documents for Immigration  (police records, foreign degrees and diplomas, etc.), for foreign driver's licenses, for legal purposes (trial, judgement, etc.), or for a University application (translation of  a degree or transcripts), our translation office in Singapore has certified translators who can take care of your needs, and the translations you will get back from us will be stamped certified and legally valid.
We do not give estimates by telephone. For an estimate, please send us your documents by email or fax.
Official documents that we can translate include:
driver's licenses
marriage certificates
death certificates
wills
diplomas and degrees
school transcripts
incorporation documents
administrative documents
deeds
etc.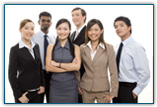 This type of translation gives the document the same legal value as the original. An official stamp or affidavit appears on the translation, as well as on the original documents.
Commercial documents do not usually require certified translations. We do, however, occasionally recommend certification for the translation of contracts, statutes or certificates. We are also able to translate diplomas.
For an Estimate
Please email us the document(s) you would like to have translated (using a scanner or the CamScanner app on your phone) , indicating the language of translation.
This will allow us to send you an accurate quote by email and to give you more information on how to proceed.