Our Commitments
We are committed to providing you with a quote within an hour of your request (please feel free to contact us by email or telephone).
Our translations are always reviewed by a translator or professional proofreader in his or her native language.
One project manager will handle your project from start to finish to ensure optimal support, monitoring and follow-up on your translations.
Our Network of Certified Translators
We have a vast network of qualified and professional translators who are highly skilled in their respective fields of specialization. They only translate into their native language to ensure the highest quality of work and the most accurate translations with strict adherence to your deadlines.
Confidentiality
The non-disclosure of confidential information is a strict requirement for all those involved in our projects, including internal and external parties, such as subcontracted professionals and any individual, legal entity or company associated with these projects.
All information contained in documents to be translated is kept strictly confidential and will not, under any circumstance, be disclosed to a third party.
Other Links: Privacy Policy, cancellation policy, terms and conditions
服务承诺
我们保证在收到您的请求一小时内为您提供估价单(请通过电邮或电话联系我们)。
我们的译稿均由母语笔译人员或专业编辑进行审阅。
您只需与唯一联系人(项目主管)交流,从而确保您的项目获得最佳监测。
翻译承诺
我们拥有专攻某个具体领域的笔译人员网络,他们只把文件翻译成自己的母语。
因此,您可以确保获得高质量的翻译服务,译稿严谨、准确,而且谨遵期限。
保密承诺
保守职业秘密是所有项目参与人必须遵守的基本要求,既包括内部人员,又包括外部人员(分包商以及其他与项目有关的自然人或法人)。
译稿内包含的信息均严格保密,在任何情况下都不得泄露给第三方。

Proin lobortis ligula at tortor venenatis pellentesque id quis urna. Integer sit amet dui posuere, ullamcorper urna vitae, ornare sapien.Nullam varius facilisis tellus sit amet aliquam.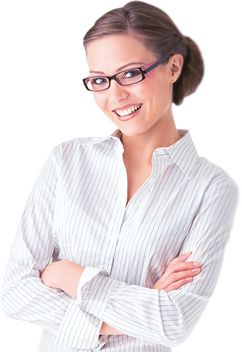 Nos engagements
Pour vos devis, envoyez-nous votre demande : nous nous engageons à vous répondre dans l'heure qui suit (contactez-nous par email ou par téléphone).
Toutes nos traductions sont relues et révisées par des traducteurs ou relecteurs professionnels dans leur langue maternelle.
Pour garantir le suivi optimal de votre projet, vous communiquez avec un unique interlocuteur (chef de projet).
Réseau de traducteurs certifiés
Nos traducteurs sélectionnés avec soin sont spécialisés dans un domaine particulier et ne traduisent que dans leur langue maternelle.
Ainsi, nous pouvons vous garantir un travail de qualité et des traductions rigoureuses et précises, le tout dans des délais respectés.
Confidentialité
Le respect du secret professionnel constitue un impératif absolu pour tous les intervenants de nos projets, internes et externes (sous-traitants et toute autre personne physique ou morale associée à ces projets).
Les informations contenues dans les documents traduits demeurent strictement confidentielles et ne peuvent en aucun cas être divulguées à des tiers.

Autres liens: Politique de confidentialité, conditions d'annulation, conditions générales de vente