Software localization is the process of adapting a product to a specific country. This includes translating a product into the country's language and adapting it to the norms, culture, and particular demands of the targeted market.
Software Localization
Software localization includes the translation of program resources (dialogue boxes, menus, error messages, commands, etc.), as well as a testing phase and formatting.
We are able to take care of all of these steps.
Documentation Localization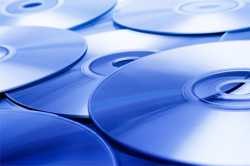 In addition to software localization, we also offer user manual localization and translation services in printed, HTML or PDF format. We are able to work with the most recent versions of programs such as Word, Quark, Indesign, PageMaker, etc.
Thanks to computer-assisted translation (CAT) tools, we guarantee the uniformity of all translations and great efficiency through the entire project. We offer translation services for:
Installation manuals
Introductory and ownership manuals
Online help files
User manuals
Training manuals
Software
Website Localization
Translating your website will allow people who do not speak or understand your language to learn about your products and your business. Your company will thus be opening its door to an international market.
Additional translations
Brochures
Packaging
Demo versions
Market and Advertising hardware
License agreements
Images and screenshots
GET A FREE QUOTE
Upload the document(s) you want to translate and we will get back to you with our quote.
Among our vast network of translators, we have, for every language pair, translators specializing in different fields. In addition to their training as translators, some also have legal, financial or marketing backgrounds.
Fast 24h service
Send us your document and we'll provide you a quote within an hour. With offices on 3 continents, we can guarantee 24-hour availability to meet the tightest deadlines.
Translations into all languages
We regularly translate into over 30 languages, but we are also able to translate into less common languages.
Quality service
Our translations are done by professional translators with at least 3 years of experience before undergoing a quality control review by our project managers.