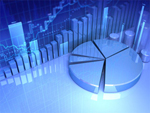 We can have your surveys translated into more than 50 languages by translators who are native speakers of the target language.
By using our market research and survey translation service, your questions will be accurately translated into the language of the respondents.
Our translators work with CAT software (such as TRADOS, SDLX or Wordfast), which are able to detect repeated words, resulting in substantial savings on the cost of your translation.
GET A FREE QUOTE
Upload the document(s) you want to translate and we will get back to you with our quote.
Among our vast network of translators, we have, for every language pair, translators specializing in different fields. In addition to their training as translators, some also have legal, financial or marketing backgrounds.
Fast 24h service
Send us your document and we'll provide you a quote within an hour. With offices on 3 continents, we can guarantee 24-hour availability to meet the tightest deadlines.
Translations into all languages
We regularly translate into over 30 languages, but we are also able to translate into less common languages.
Quality service
Our translations are done by professional translators with at least 3 years of experience before undergoing a quality control review by our project managers.